Our focus is on the combination of Continental and English breakfasts. It consists of a variety of pastries, a variety of drinks, dairy products, fruits or vegetables. The usual part of breakfast is a rich selection of desserts.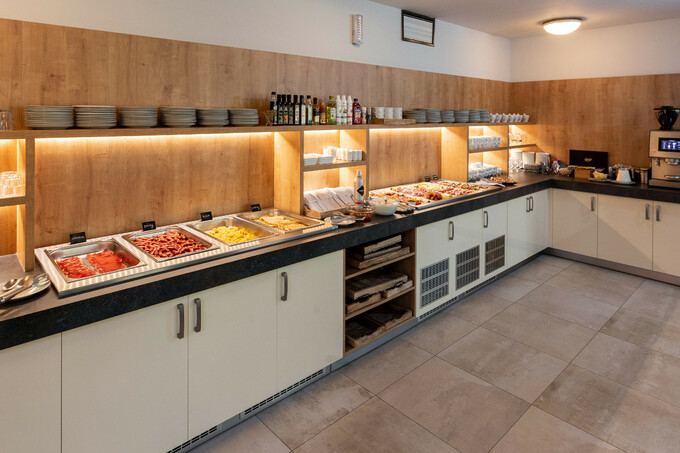 Breakfast
We offer accomodation with breakfast, which is included in the price. Breakfast is a hot and cold buffet.

For breakfast you can choose from different types of coffee, different types of tea, fruit juices. Free beverage refill of your choice.
In the dairy section you will find white yoghurts, fruit yoghurts and many other products that you can taste with seeds, cereals, almonds, nuts, etc.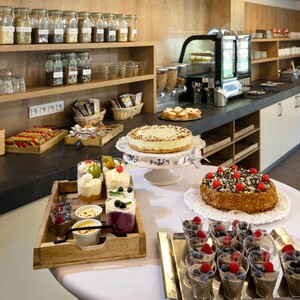 Sweet desserts are usually baked directly at the hotel.
We have recently introduced a small category of gluten-free pastries, DIA pastries for diabetics, into our standard offer.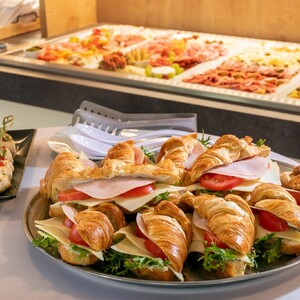 Our breakfast consists of scrambled eggs, omelettes, sausages and bacon, for example.
The cold breakfast includes types of cheese, various types of salami or ham and breakfast meat.
The fisherman's bastion is a building located on the shores of the pond Svět. The bastion is part of the hotel complex.