Accommodations
Are you looking for comfortable bed and breakfast? Are you looking for peace and relaxation? The Třeboň hotel complex is a good choice!
The complex is located on the shores of the pond Svět. It is located 100 m from the spa and is directly connected to the spa park. In its immediate vicinity, you will find tennis courts, a football pitch or the nearby beaches of the adjacent pond Svět or the spa water world.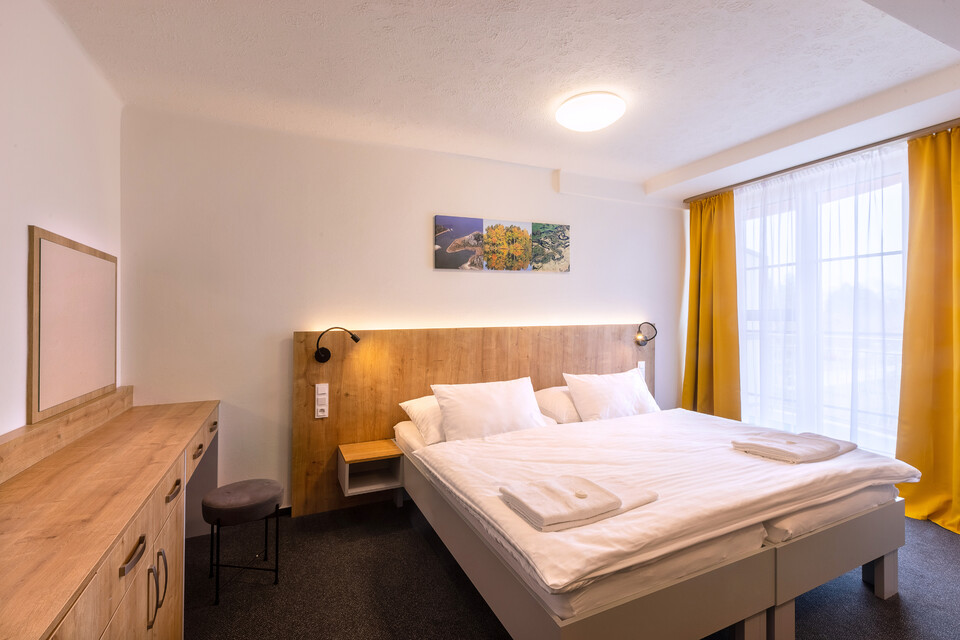 Gastro
We offer accommodation with breakfast, which is included in the price. Breakfast is a hot and cold buffet.
Our breakfast can also be visited by the general public. You can choose from a menu of different types of pastries, Dia food dairy products, sweet and savoury assortment.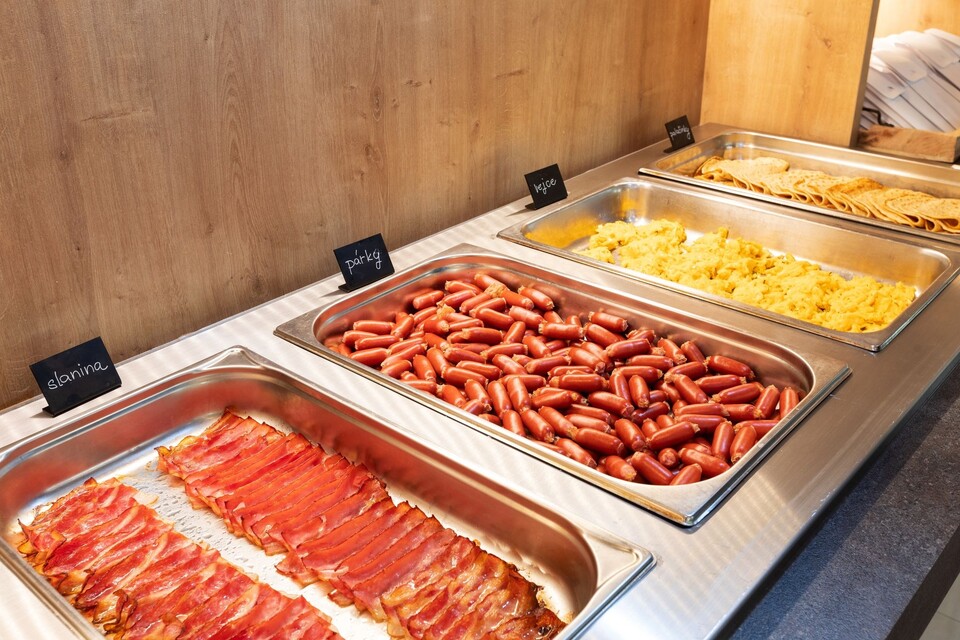 Spa
Close to the hotel is the Municipal Peat Spa. Spa care specializes in the treatment of musculoskeletal disorders. The natural healing source is peat. There are a lot of experts working in their ranks. Aurora Spa and Bertina Spa has long been one of the leaders in the field of spa. They achieve excellent long-term results.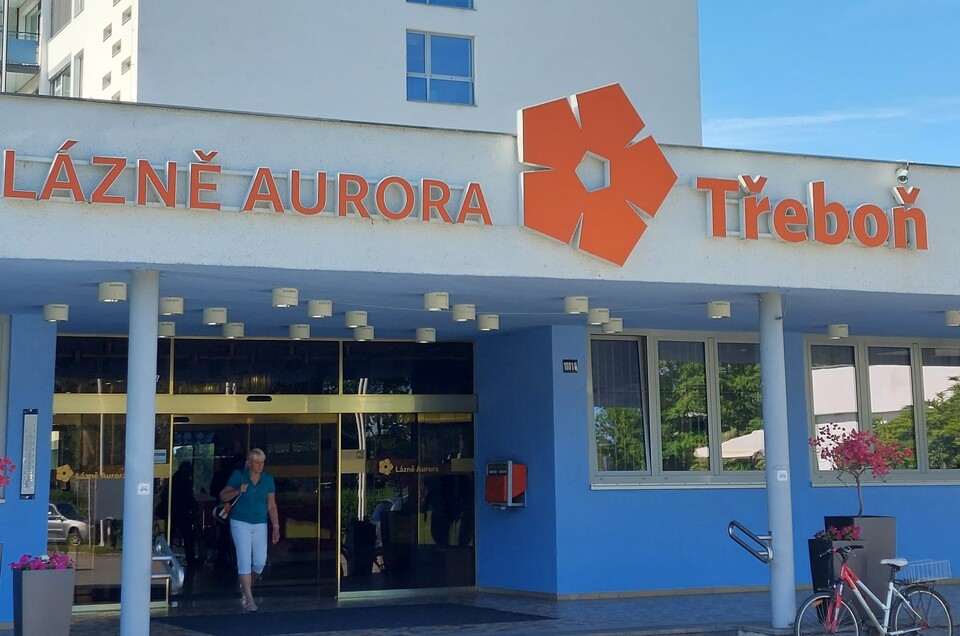 Guest reviews
Jiří L.
Amazing hotel, great staff, peace, and breakfast? I haven't seen anything better. What you can think of is simply on the menu. And really good.
Jana T.
1. Amazing staff
2. After the change of owner there was a reconstruction, which is very successful (we have a comparison, we have been to the hotel 6 times)
3. Location on the shores of the pond World, beautiful swimming
4. Breakfast better than in a 5 * hotel

Filip
Accommodation was close to the center. At the same time, it was right by the water. It is a great place for both rest and active holidays.
Hana K.
The best breakfast we have ever had 😀 great hotel, helpful staff, we will definitely return 😀
Jana
Exceptional
Pleasant location, close to the center, cozy, clean and absolutely above-standard selection of food during breakfast.
Marie
Absolutely exceptional
Accommodation excellent, comfortable beds. Breakfast buffet, lots of food, a large selection of savoury and sweet, yogurt, muesli, just whatever you like. I highly recommend the hotel.
Václav
Fantastic
The breakfasts were very good. There was no problem with anything. The attitude of all the staff was excellent. Even with the extension of the stay by one night, there was no problem. The furnishing of the rooms was nice, purposeful, the cleaning perfect.
Květa
If I want to book a hotel, only Svět
There is beautiful nature and surroundings in Třeboň. Hotel Svět is in the palm of your hand. Great. Breakfasts are great, a choice of what you can think of.